This week is chock full with truckloads of health and juicy goodness!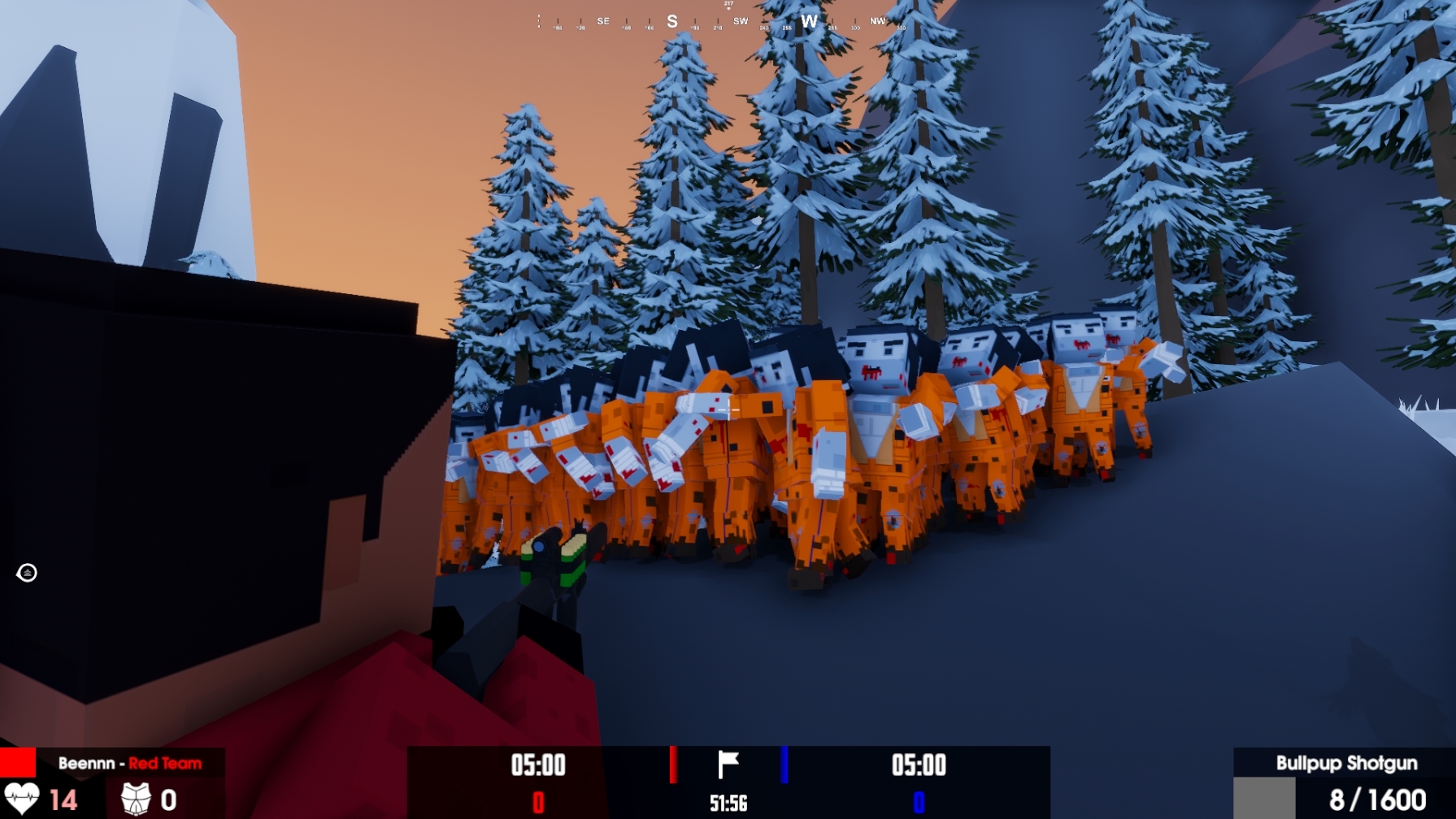 Greetings Survivor!
Time to find what's new in the wonderful world of 'Day of the Infected'.
Survival Mode
Fear not, by popular request, Med Kits are here! Med Kits will heal you for 25 points and can now be found and picked up within the game world. Keep your eyes peeled for these packets of healthy goodness and survive the apocalypse that little bit longer.
We have also made some changes to the POI ground effect markers and the fullscreen damage effects.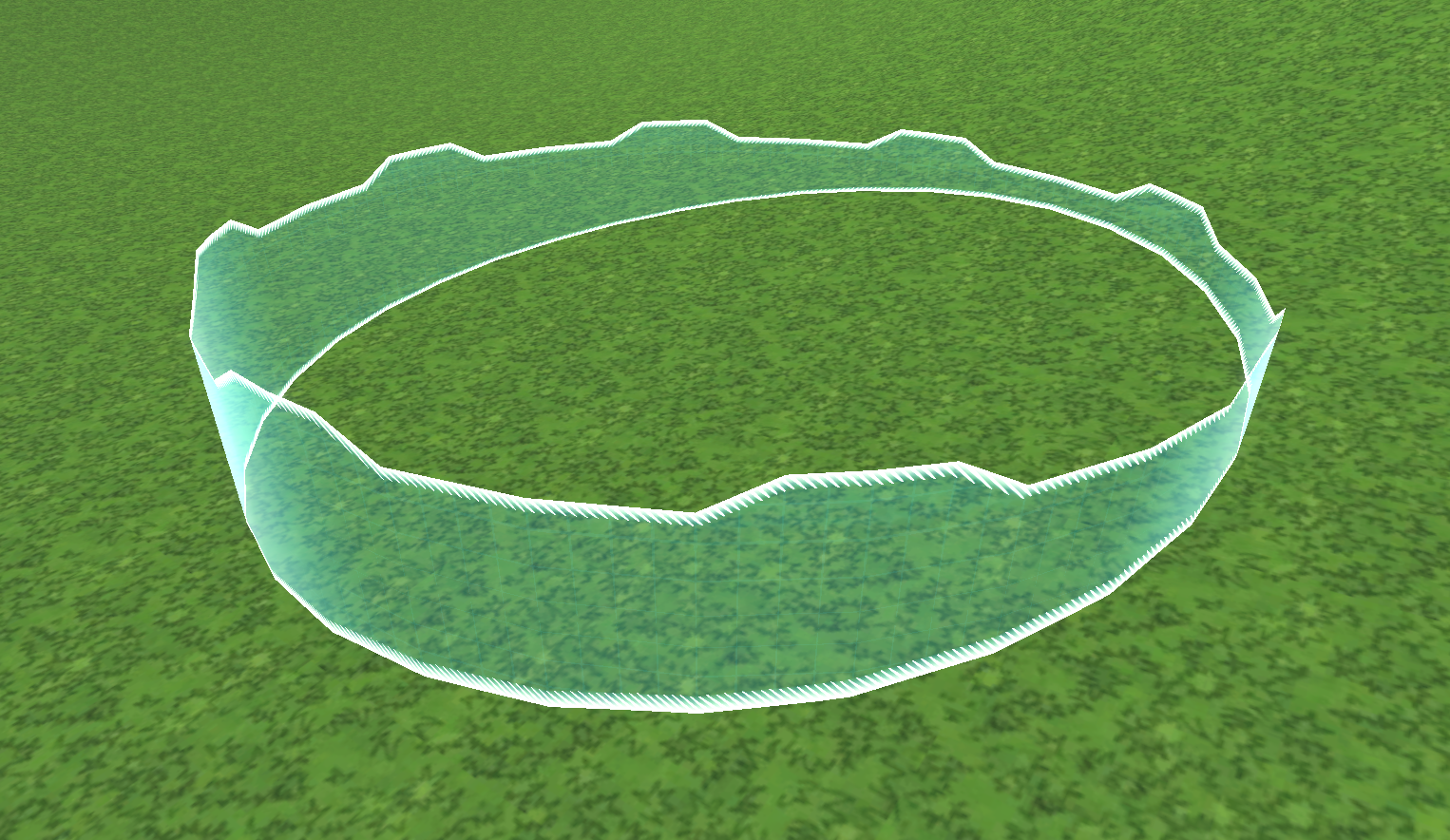 Who is the King of the Hill? A question that can now be answered, hold down the TAB key to bring up the all new and shiny 'Leaderboard' to see your Player and Zombie kill counts, check on how many times you have died in the line of duty and see if you are indeed, King of the Hill!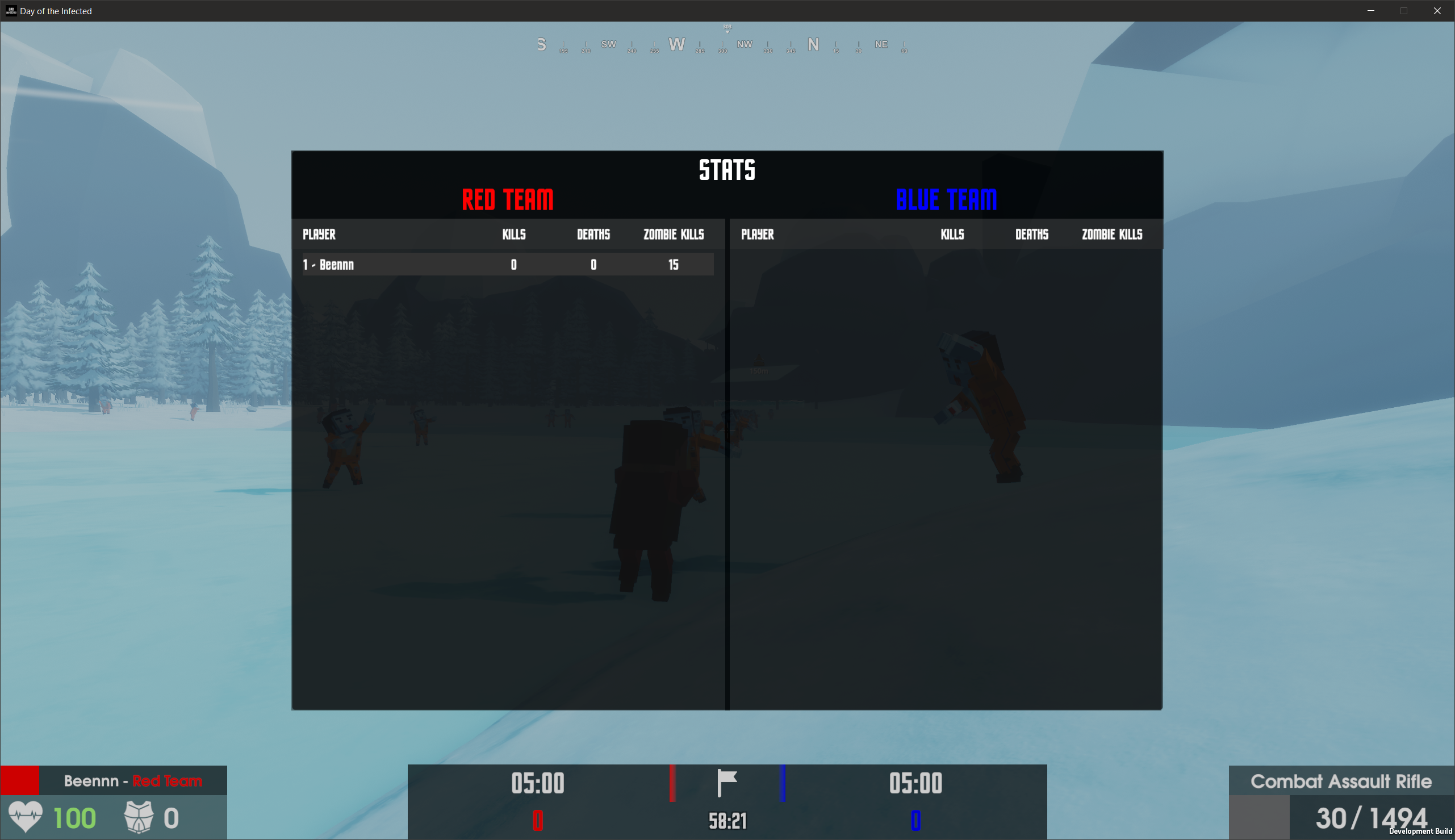 As mentioned last week, we have replaced the 'Hill' marker on the HUD. This should make them more distinguishable.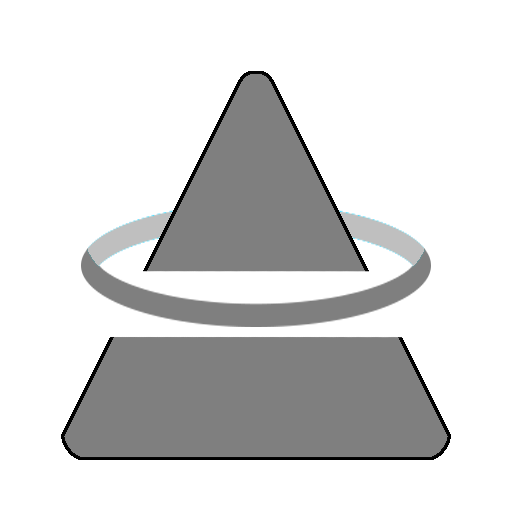 Vehicles
The new Modular Truck mentioned last week is now live and driveable in the vehicle demo mode…hop on in and give it a try today!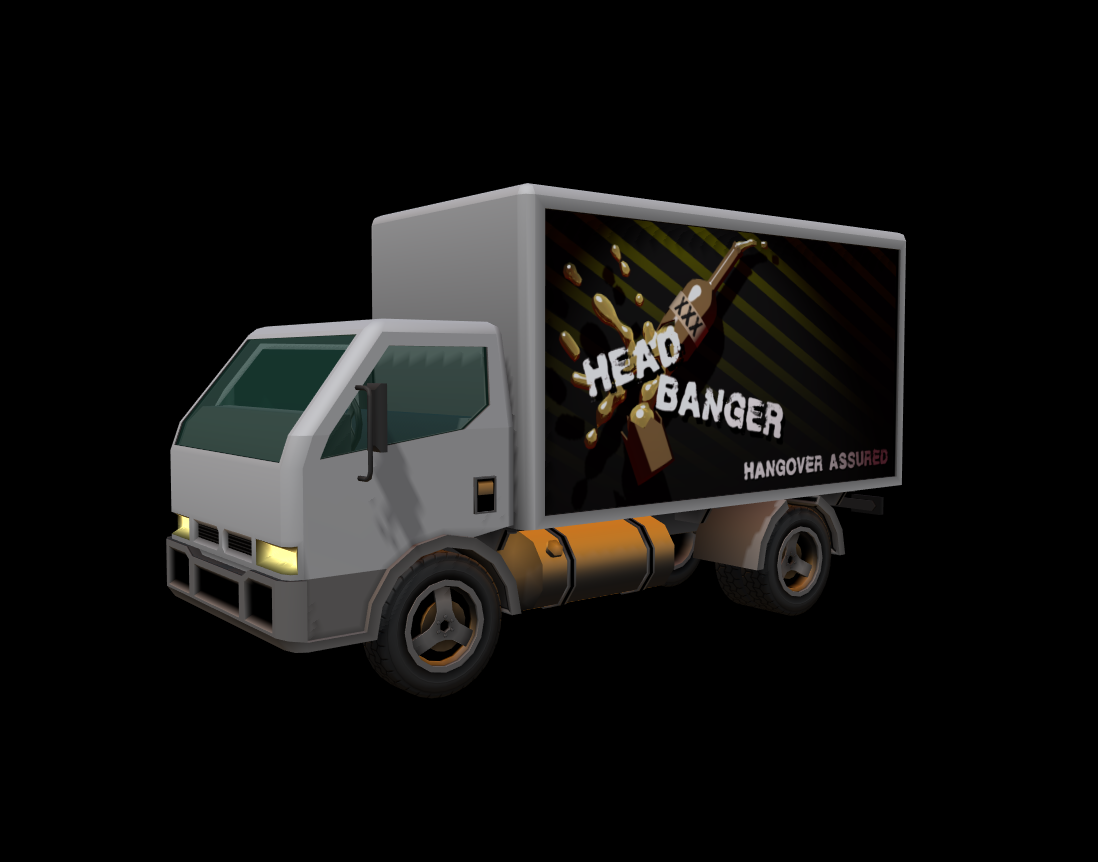 The huge 'Skylift' helicopter can now be seen parked up in the hangar over at the Military Base for any of you who want a sneak peek.
Work in Progress
With the modular truck now being complete, the SFX team are continuing to work on the other vehicles waiting for the addition of some sweet sound.
Work continues on our new character model along with new Zombie and throwing animations all of which will be debuted soon.
A new aircraft has entered production, this time it's the turn of the iconic Chinook! You will soon be able to travel in style and maybe even load up a ride to take along with you.
Development is beginning to ramp on a new upcoming Survival mode, still some way off but you shouldn't have to wait too long for the big reveal!
Other News
The game menu area now has background music
This will be the last major update to the King of the Hill mode as we move into development of the upcoming 'Survival' mode which will be launched in June. We will still be applying hot fixes etc but our main attention will be on moving DOTI forward to a more rounded game experience.
The current King of the Hill mode will continue to be playable for you to have fun in!
Notes:
Added – [Ben] Menu; background music
Added – [Ben] ClientCharacter; new screen health effects (Chilli)
Added – [Ben] Health; OnHealed event; called when health is increased
Added – [Chilli] Vehicles; "Skylift" helicopter (is parked inside military base hangar)
Added – [Chilli] Vehicles; "Vehicle_GenericWheel" for when only passive wheels are needed, multi-rotor shader, updated old single-rotor shader & related models, suspension reaction force to Generic Wheel.
Misc force adjustment for heliophysics
Added – [Cuyi] Builder; added build support for development scenes
Added – [Cuyi] Leaderboard; tracking player's kills, deaths and zombie kills
Changed – [Ben] Whiplash Winter; fog now only shows around the lake, military base and cave, decreased torch intensity, improved colour vibrancy
Changed – [Ben] CharacterCamera; post effect adjustments
Changed – [Ben, Cuyi] DOTIBuilder; now only launched the build if the build was successful
Changed – [Ben] Health; events now include the value change (how many the health has changed by)
Changed – [Cuyi] KotH; increased POI degeneration rate from 0 to 2
Changed – [Cuyi] KotH; using new visuals for hill markers (Chilli, James)
Changed – [Cuyi] Login; custom login will be attempted after steam has failed
Fixed – [Ben] Whiplash Winter; plane fire lighting shining through rocks, zombies could walk through rocks near plane POI
Fixed – [Ben] ItemFXHandler; no longer requires a particle effect to be active
Fixed – [Ben] Menu; Settings; master slider was under the chat heading
Fixed – [Chilli] Camera; Camera floor detection false positives (no more camera jumping when driving under low roofs)
Fixed – [Chilli] Vehicles; model error on Modular Truck, single-frame error in car physics.
Fixed – [Cuyi] SpawnItem; Weapon spawn prefab was not set up correctly
Fixed – [Cuyi] HUD; game mode UI was still visible after player death
Fixed – [Cuyi] DOTIBuilder; start development buttons were not working due to lack of build report
Fixed – [Cuyi] KotH; some hill markers where wrongly positioned and scaled