Greetings and happy 'Ball Point Pen Day' the day when all the pens not chained down, fly south and those that are chained down will steadfastly refuse to work, no matter how hard you scribble. So now you know why all your pens disappear! But I guess you're not here looking for lost pens…so let us see what goodies do we have for you this week?
World News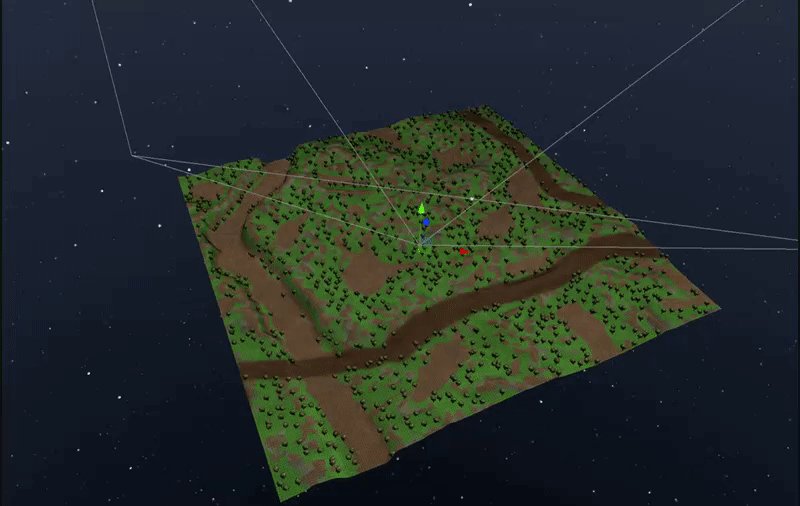 Note: trees shown are not representative of the in-game models
The backroom boffins down the hall, are busy implementing our new terrain tools. These tools will allow us to build, populate and add vegetation much faster and more naturally. We will have full control over density, type and location of assets. When fully implemented, we will be able to generate maps complete with vegetation, roads and rivers in a mere trice compared to our previous method.
Talking of rivers, here's a video clip to 'wet' your appetite. The devs have been getting their feet wet working on our new water shaders. Still at an early stage but looking good…
As a special treat, the terrain peeps have given our friends Bonnie and Clyde a place in the country to call home, complete with a company car and a lovely picket fence…Lucky people. Although we haven't told them about the very troublesome neighbours!
Clyde sure seems to love hanging out in his shorts, and even takes a gun to get the mail, 'that isn't quite what going postal means, Clyde'.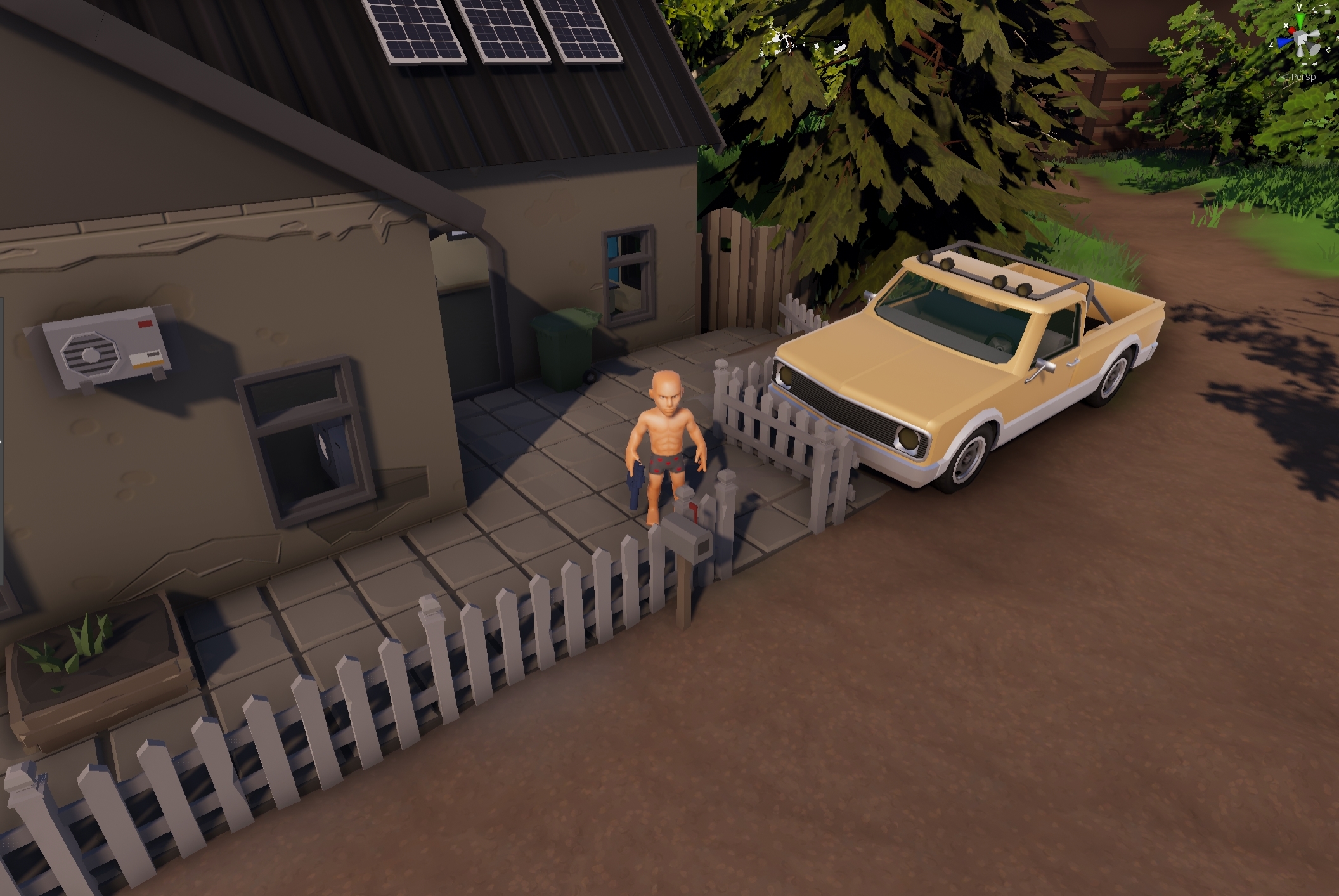 Better Homes for a Better Future
The DOTI construction system is coming along nicely, with the addition of new building pieces, textures and a host of backend features in the works. Base building is still some way off, but it shouldn't be too long before you are able to build your very own panic room away from all the nasty people your mom warned you about.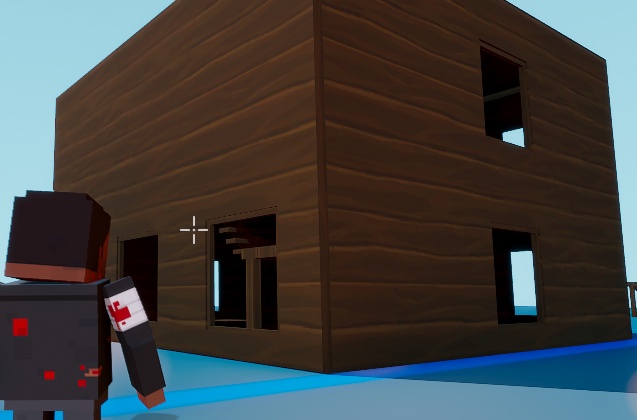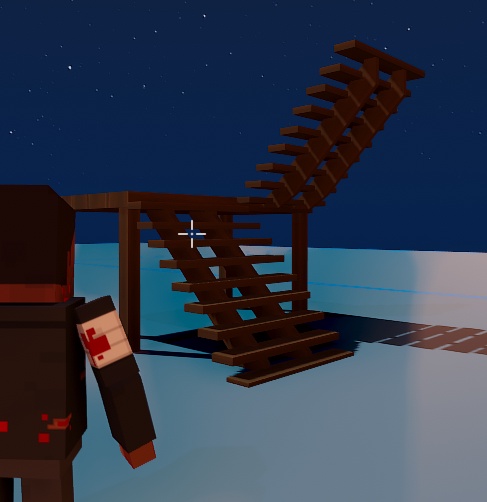 Character Animation
The character model is being put through its paces down at the gym. We are currently checking to see if Clyde has any inherent Roadrunner DNA, but we will get him straightened out.
Looks like Clyde got caught on local news chasing off next door's cat…

Our helicopter, the Ovkorski Skorpio, our small chopper based on the ' MH-6 Little Bird', has been seen and now heard flying around Holy Fire central. Still, some engine tuning to do but it's sounding pretty sweet.
Melodramatic Melody Moments
More soothing notes to sooth away your troubles in these times of disease, death and destruction. Sit back, jack in and relax…
'Ruins'

'Mending Wounds'

And staying on the mending wounds theme, take a look at our brand new Ambulance version of the Miasma Motors FR8 panel van we showed you last week. Who needs a med pack when this baby is on the case.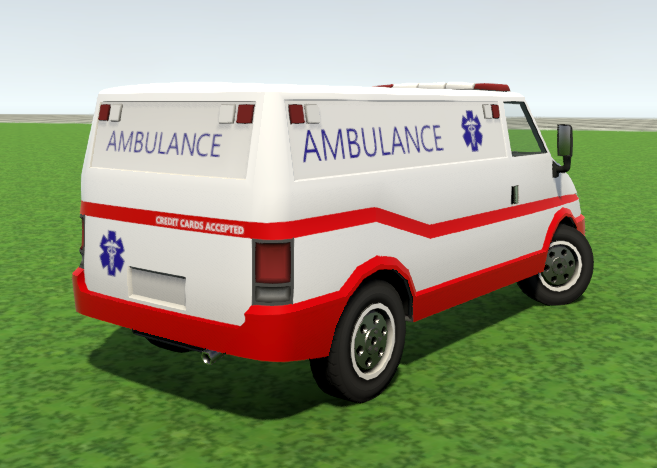 Upcoming Mobile Companion APP for 'Day of the Infected'
A new feature we have in development is a shiny mobile companion App which will be available soon on 'Google Play' and the 'Apple Store.'
The Day of the Infected App will be your personal gateway to game related updates, news, events and offers with the added bonus of allowing you to earn rewards to enhance your fun in the DOTI universe.
The app will allow you to have notifications pushed directly to your device to help you stay ahead of the competition in the fight to survive the horrors around you!
All this and it's FREE to download!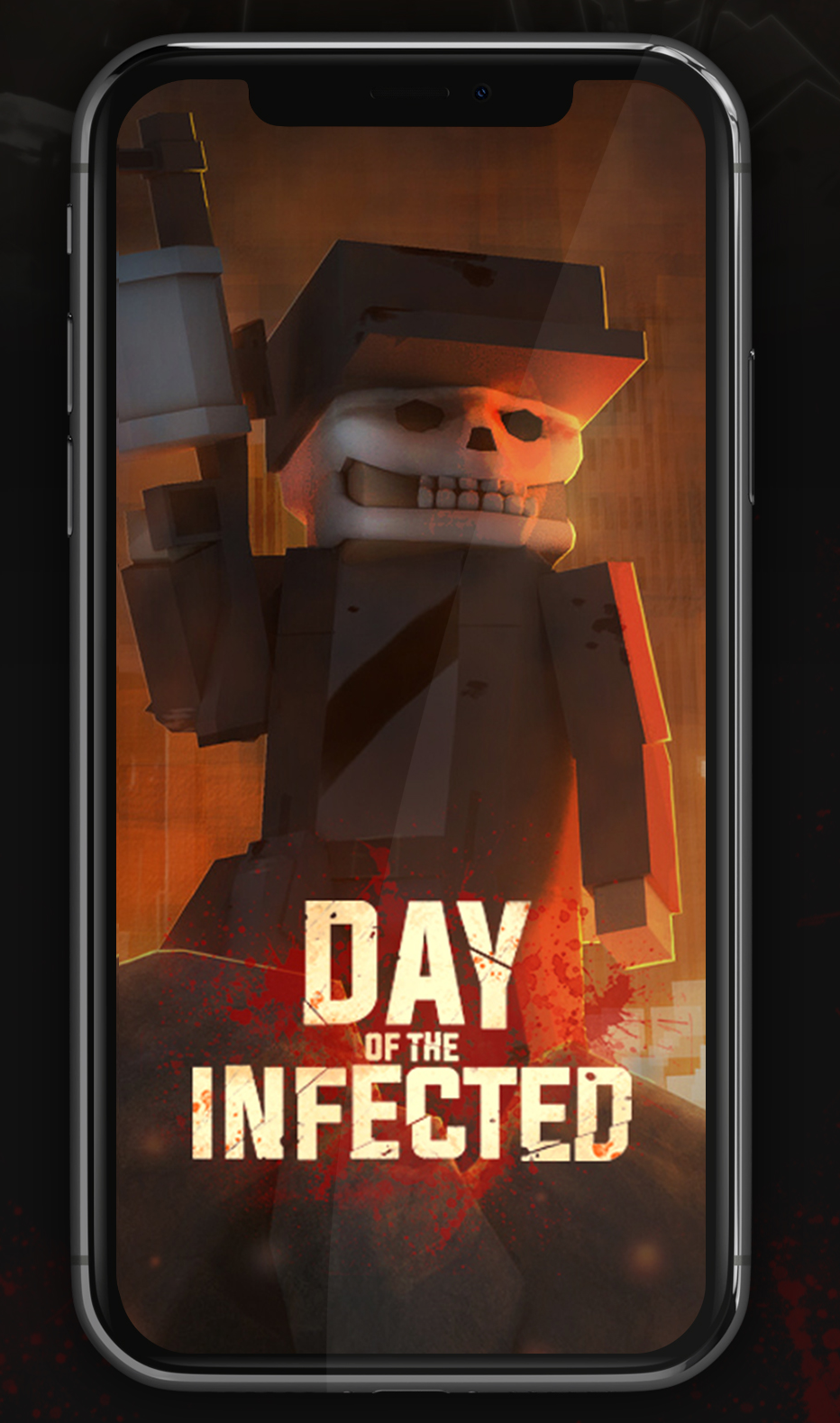 Well, survivor, that's the end of the ride for this week. Thank you once again for popping by and spending a few fleeting moments with us here at Holy Fire Games. We appreciate your support and hope to see you again next week for more thrills and spills…especially me, it gets very lonely down here in my dank closet.
Catch you all next week…Stay safe and virus free!