Welcome to all you bald, sorry bold survivors, to DevLog #31. Another fortnight of coding, modelling, animating and much more.
This is a special day for the follically challenged, today is 'Be Bald and Be Free' day. A day close to the hearts of our shiny noggin'd duo, Bonnie and Clyde. They have spent many hours this week, polishing their glorious hairless domes in preparation. Well, it keeps them entertained, and at least there is no chance of a comb-over incident.
So, what hair-brained stuff have we got for you this week?  Please form an orderly line, the tour is about to commence…ready? Then hair we go!
Art Attack!
The creative folks of the arty persuasion here at Holy Fire Games, have been steadily working on in-game artwork for a while now. Creating a host of unique posters, signs, graffiti, tags, adverts and much more besides. It is a huge undertaking and one that will be ongoing for many months to come. A world as large as the one we have planned for DOTI needs a considerable amount of artwork.
Here are a few early examples of art concepts and a glimpse of how these will look when placed within the game world.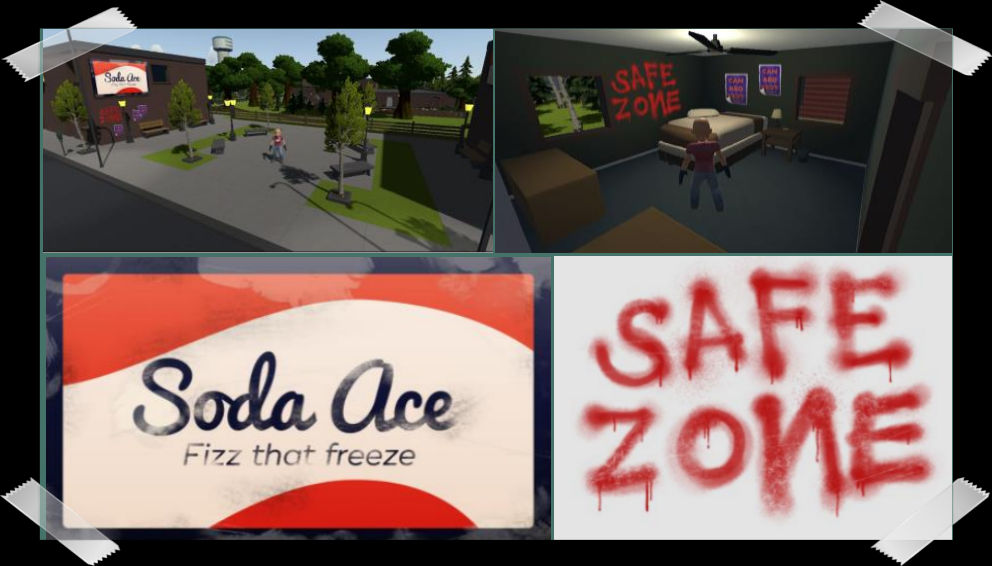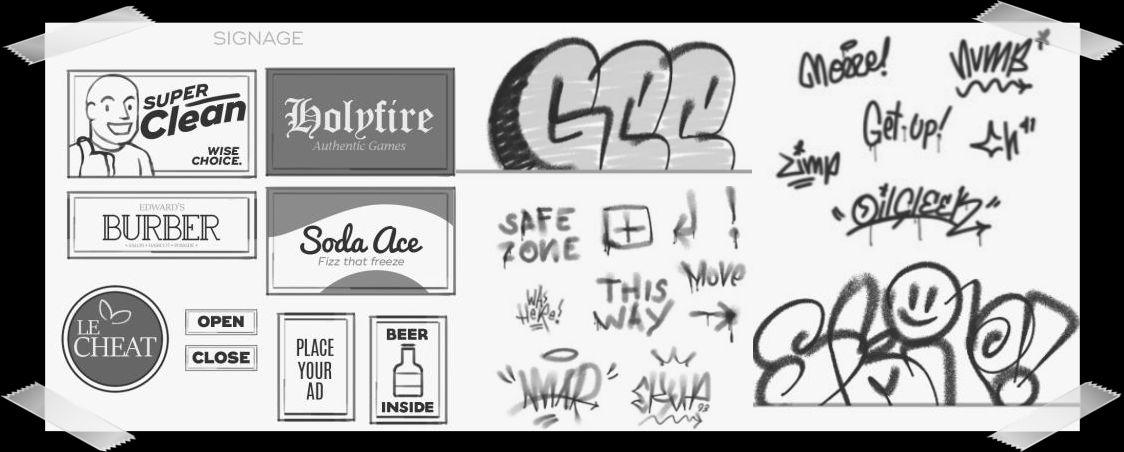 Right on Track
Those of you with eagle eyes may have noticed the image of an unfinished locomotive in the last editions title image. This week we can show you the finished article…The all-new Canard express! This train set comes complete with a range of rolling stock, from engines to boxcars.
Canard County will have it's very own extensive rail network together with stations, sidings and railyards for players to explore and fight over.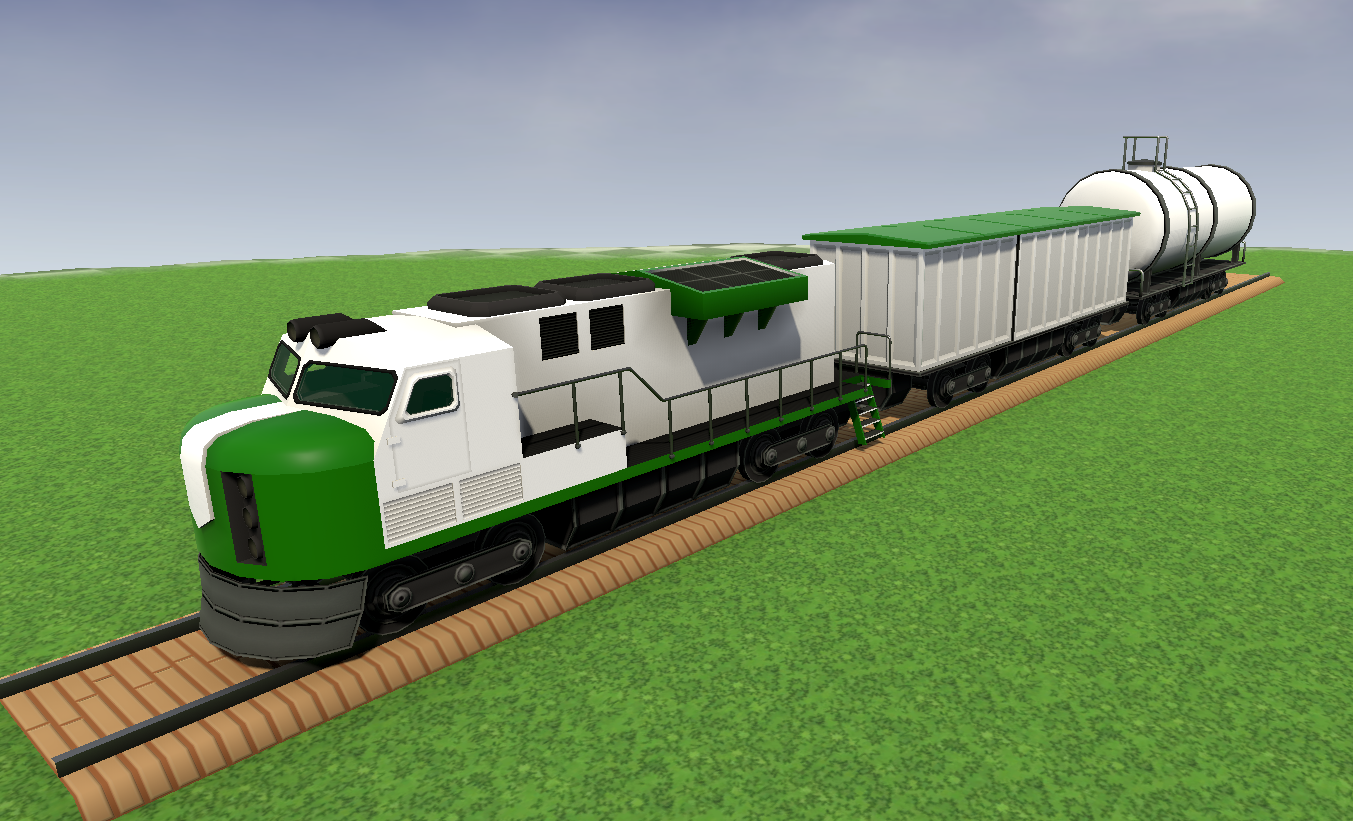 Below: The new loco model placed within the new 'vertical slice' test map. We think it looks pretty cool and maybe it's choc-full of booty goodness? There's only one way to find out!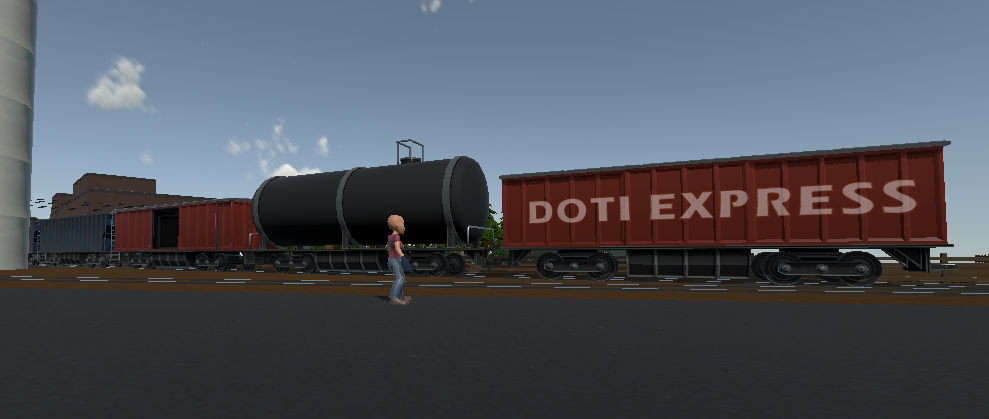 World Building
The environment of our 'vertical slice' test map is well on the way to completion and is beginning to show signs of life. The addition of trees and vegetation add a great deal of ambience to the map and help bring it to life. Bonnie has even been spotted taking her daily constitutional out there and getting some healthy fresh air and gentle exercise. Fortunately for her, the infected hordes have yet to find their way there for a Bonnie sized picnic.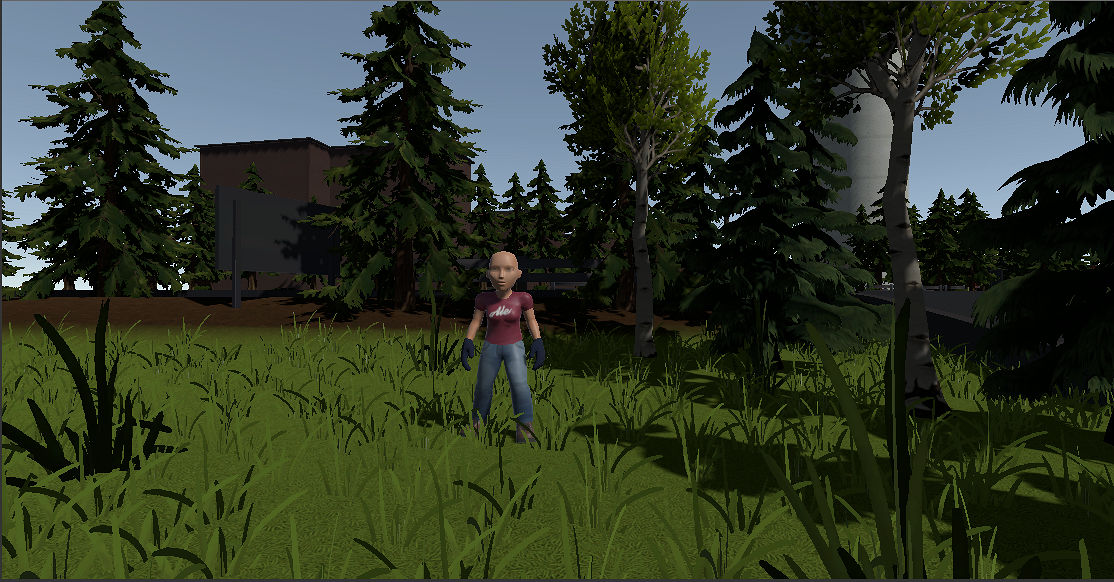 The glorious whitewashed buildings and streets we saw a few weeks ago are now beginning to get that lived-in feeling. The addition of furniture, accessories, decor and even a touch of paint here and there have really added colour and ambience to the location. Rumour has it that Clyde has secretly put a down payment on a lovely little apartment…don't tell Bonnie, it's a surprise!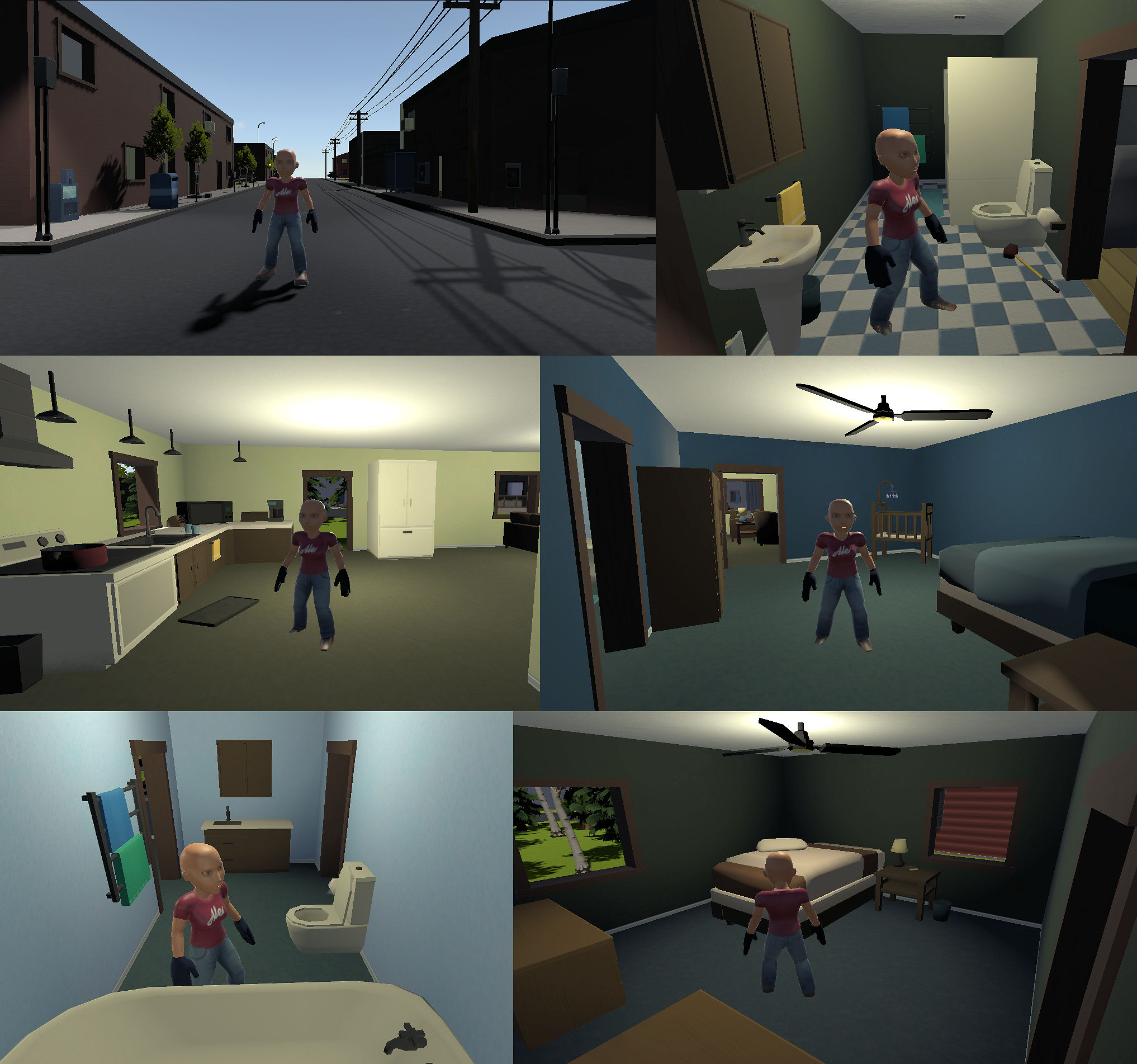 Audio-Phile
Time now for a quick glimpse behind the woofers and tweeters of our audio department. Let's see what the team have been working on lately.
Infected voices such as growls, grunts, groans and screams are of course high on the list as are environmental and ambient sounds for the world of Canard County. The infected SFX aren't quite ready yet for public consumption instead, here is a selection of our open world environmental sound effects.
Prop Department
The modelling, shading and skinning of in-game props continue. This week we turn the spotlight on the world of construction, both industrial and military. This set contains everything you need to put up roadblocks and defend against the constant threat of attack.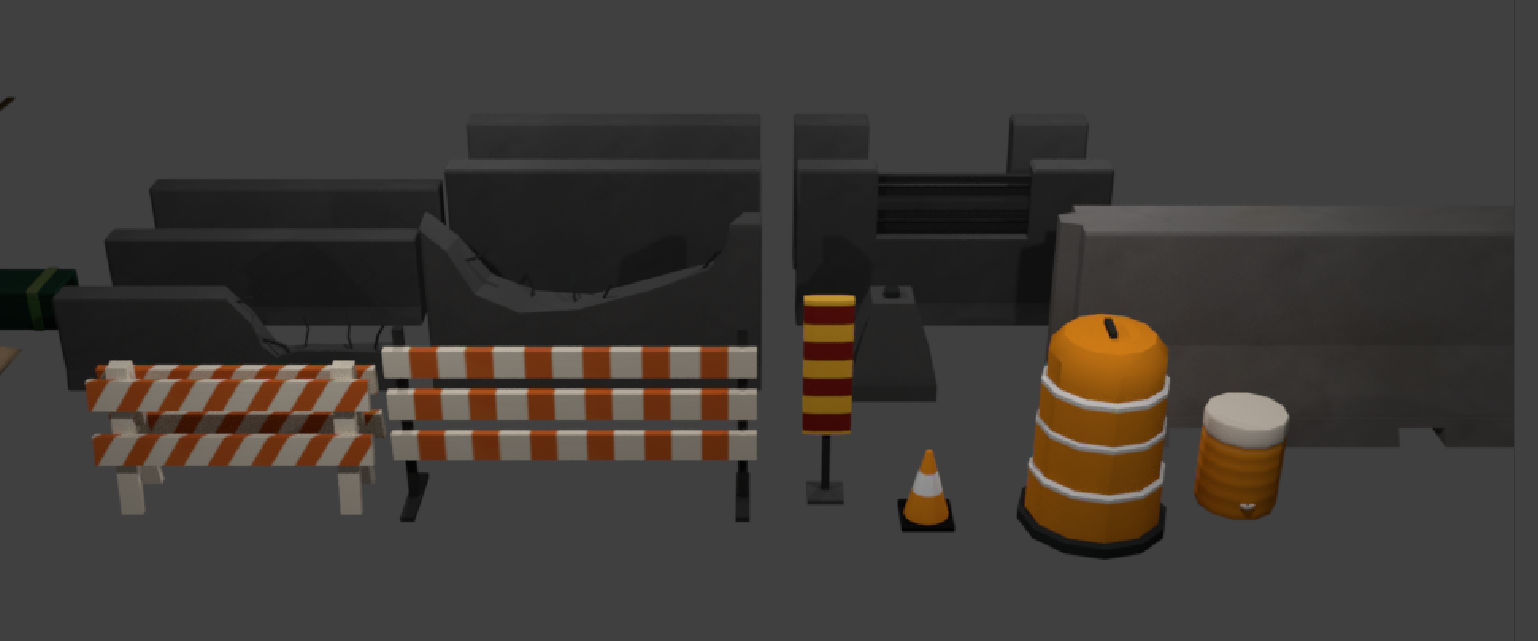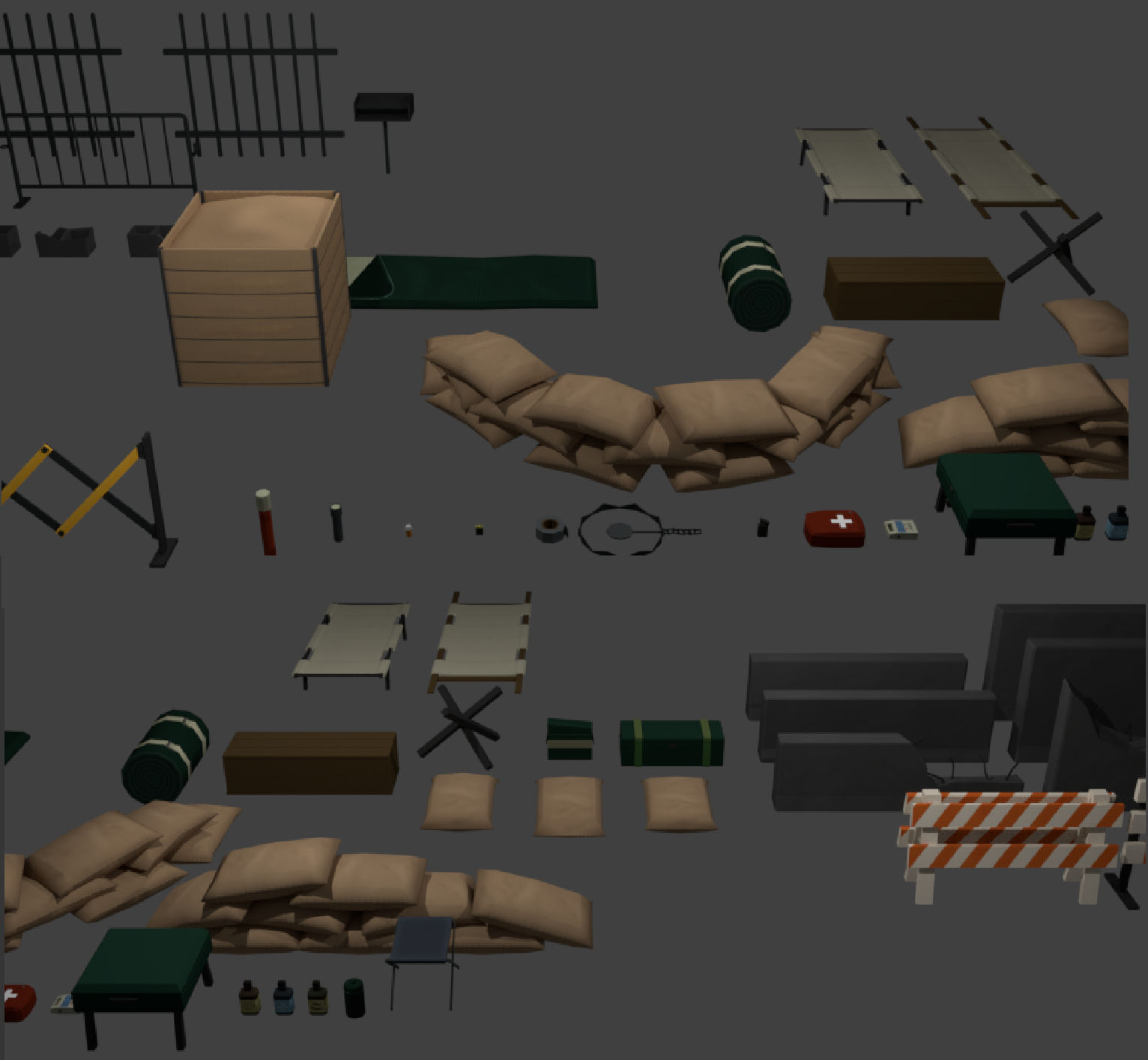 The key to good driving…
We have been putting vehicle control going through more testing recently, tweaking and tinkering as we go. The goal is to make operating vehicles easy and intuitive, with logical replication of controls keys across all types of transportation. The aim is to make switching vehicles relatively simple and pain-free.
The video below shows the control UI's for a variety of our vehicles, demonstrating the simplicity and also the similarity in controls across several vehicle types.
Infected Attack
Artificial intelligence is an essential part of any game and 'Day of the Infected' is no exception to this. The game will have multiple NPC factions such as bandit Scavs, military units and civilian survivors and they will need their own dedicated AI.
The current focus is on the AI for the infected, as they will be the first to be implemented. We are particularly looking at their response to the environment, player actions and other NPCs around them. While AI is an area of development that will likely be ongoing right up to the games final launch, we thought you might like a glimpse into early testing of a horde's homing instinct. The infected horde will be able to intelligently and mercilessly hunt down their prey…that's you!
Please note this is an early work in progress
Oh and watch out, if they do manage to catch you, they will give you a darn good telling off and a serious slapping for good measure! What could be more horrifying than being assaulted by a drooling, crazed man wearing only a pair of slightly soiled shorts?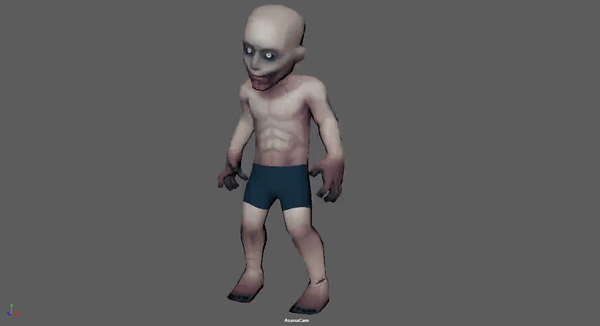 So, another DevLog under the proverbial belt and time to once more bid you all farewell. We hope you have enjoyed this latest instalment of the 'Infected Files' and look forward to seeing you again next time, for another look inside the evolving world of the infected.
Until then stay safe and infection-free!