Get your hands on the wheel when it comes to how Day of the Infected is developed.
This week saw an exciting addition to our development process. We have introduced a new 'Player Poll' that will allow players to have a voice in the ongoing development of 'Day of the Infected'.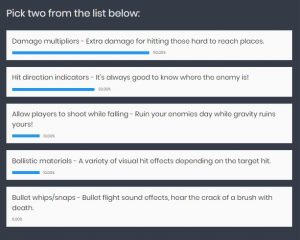 With each new bi-weekly game build, we will be providing a poll with a series of options for players to vote on. These options will cover areas such as bug fixes, new content, features, game mechanics, UI improvements and much more…We will then prioritise the next development phase based on your preferences.
Players can access the poll through a link on the menu screen when logging into the game and this weeks poll can also be accessed here: Player Poll 4th March 2019
We look forward to receiving your feedback and helping us to build a better gaming experience for you, our players.
The next build is scheduled for release on 18th March so get voting now to have your say!
Play the game now by PLAYING Day of the Infected HERE.
Quick Links
Day of the Infected – New Game Mode Available Now!